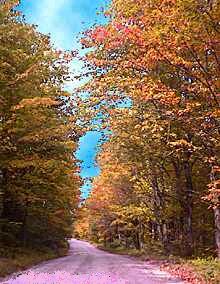 Use autumn as a venturing out time in your life. Dare to connect with others--connecting with nature is a great start.
A more laid back time...summer is busy with vacations, picnics, sporting events. Autumn is a time which has its own excitement--hayrides, high school football games, long foliage tours, yet it's different. It is laid back, relaxing, and fun. What is your favorite autumn activity?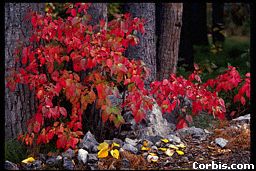 Spend time on a quiet farm. Take a ride, and stop by a country stand. Buy some pie, fresh corn, some gourds, and of course, some pumpkins!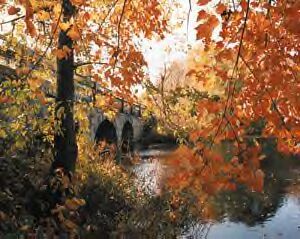 And when your beautiful autumn day in the country is all over, cross over the scenic bridge back into your quiet little town, and take with you all the beauty of the day.